Remco
Remco Lead Carbon Batteries are designed for marine deep cycle applications.
Key features and benefits:
Carbon added to negative plate gives better corrosion resistance especially when deep discharged
Silicon Dioxide added to electrolyte gives better cycle life
Less sulphation in cases of partial state-of-discharge operation
The LDC series has higher capacity and better cycle life at 50% of depth of discharge (DOD) giving around twice the life of standard AGM.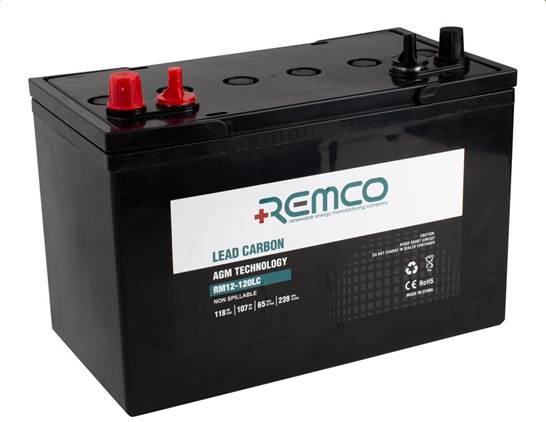 Are you in need of marine battery products and services in New Zealand? Look no further than Battery Town Marine. We are dedicated to providing the best for all your marine electrical needs. Our team of experts have the knowledge and experience to help you with any issue you may have.
We offer a wide range of marine battery products and services, including sales, installation, and maintenance. Our team is dedicated to finding the perfect battery solution for your vessel, whether you're a recreational boater or a commercial fisherman. We service throughout the North and South Islands, making it easy to get the help you need.
Don't let a faulty battery ruin your boating experience. Trust Battery Town Marine to keep your vessel running smoothly. Contact us today at 0800 962 288 to schedule an appointment with one of our marine battery experts. With our comprehensive products and services, we'll have your boat back in top condition in no time.
Call Battery Town Marine now for the best products, expert service and advice - 0800 962 288