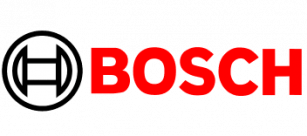 Bosch
Bosch has successfully been making batteries since 1922. Now with almost a century of product development, you can be assured of purchasing a high quality battery which offers reliable performance and extreme efficiency.
Bosch Marine Batteries are carefully engineered to provide optimum starting, offer high power levels, high vibration resistance, and of course great reliability 
Key features and benefits:
'M' series specifically designed for the demanding marine environment
High quality construction and materials
Extremely reliable
Tireless starting power
Resistant to vibration
Protection against deep discharge
Great reliability
Well deserved reputation for quality
High Cycle Marine Batteries (HCM)
Battery Town Marine's Bosch dual-purpose batteries are designed for starting, lighting, ignition (SLI) & semi or light cycling for marine applications. These batteries are calcium-calcium, sealed maintenance free design.
Optimal Performance & Service Life
Central Lug ensures maximum current flow & high cranking power
Dense active material enhances performance significantly
Special tissue on positive plates minimizes shedding of active materials, enhancing overall service life
Low internal resistance translates into high power output
Insulated for impact & vibration-resistance against high frequency vibrations in rough sea conditions
 Assured Safety
Maintenance free design
Negative plates are entirely encapsulated with a tough polyethylene envelope separator, which prevents short circuits due to overheating & overcharging
Flame arrestor prevents explosion from spark.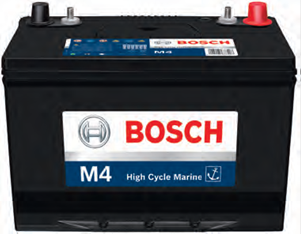 Call Battery Town Marine now for the best products, expert service and advice - 0800 962 288