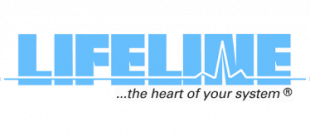 LifeLine Batteries
Lifeline are the pioneers of fully sealed, maintenance-free technology for starting and deep cycle applications.  Every battery is expertly hand built in California to demanding military specifications - as used by the US Coast Guard and US Navy. Battery Town Marine supply and fit Lifeline AGM, and for the first time in New Zealand, Lifeline Lithium.
Lifeline AGM
Lifeline technology offers market leading features such as a superior cell construction with a low resistance for class leading cranking amps, rapid recharging capabilities, ultra-low self-discharge rates (only 2% per month), unmatched life-cycles and worldwide proven reliability, under demanding shock and vibration load
Key features and benefits:
Superior Aircraft class cell Construction
Rapid Recharge up to 20% faster than conventional batteries
Maintenance Free
Lifeline Lithium
Lifeline Lithium-Ion batteries (LiFePO4), are a premium grade battery designed to last much longer than traditional lead acid batteries.
Lifeline Lithium batteries can be used individually or assembled in series and parallel to create a larger system. The same stringent and exhaustive testing standards have been used on Lifeline Lithium as US manufactured AGM products.
Key features and benefits:
US designed Battery Management System with more than two years of testing to ensure performance standards equal to Lifeline military grade AGM standards
Built in Bluetooth App assist in the management of the battery
Unlimited parallel connections - important for large scale marine yachts, houseboats and motorhomes
'A grade' cells, high purity lithium ensures superior performance and longevity
Marine suitable
IP65 rated enclosure protects against low pressure water jets from any direction
Large current draw up to 100ah continuous draw (others often 50A) - allows powering of high electrical loads, for example laptop computers, toasters, kettles, as well as faster recharge capability
Safety compliant - global certifications for battery pack and cell certifications
Lifeline Lithium SmartBat App
Easily Monitor Battery Status with the SmartBat App.
The Lifeline Lithium SmartBat app is available from the iOS App and Google Play stores.
With the app downloaded and Bluetooth functionality turned on, the battery will automatically connect when in range.
 
Information supplied by the App:
State of Charge (SOC) of battery and each cell
Current - both charging amperage and discharge current amperage
Temperature
Remaining capacity
Cycle count
Fully charged capacity
Average time to empty and full
Up to 15 metre connectivity range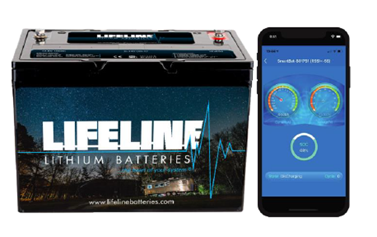 Call Battery Town Marine now for the best products, expert service and advice - 0800 962 288